Happy 2021!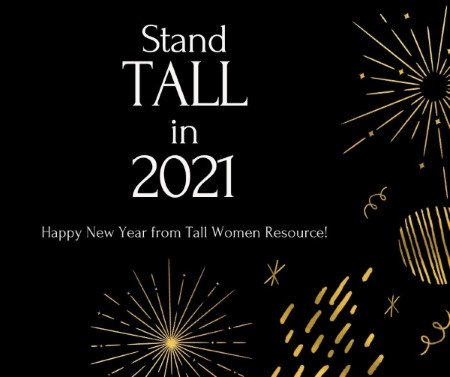 It's no secret that 2020 was a challenging one for many people. But with all the unexpected changes, inconveniences, and struggles, there were also positives and bright sides...and those are the things I choose to focus on. For me, I got to spend a lot of quality time with my husband and three daughters. Precious time that I have absolutely loved. It also gave me the time to start up Tall Reali-tees, a business idea that I've wanted to take on for several years now. But, more on that at another time.
Whether 2020 was good to you or you just couldn't wait to tell it good riddance, it's now a new year with new possibilities and hopes. I wish you peace, joy, and genuine happiness for the next 365 days (and beyond).
To all my tall friends, HAPPY 2021!!