Last Tall Pop Up Shops of the Season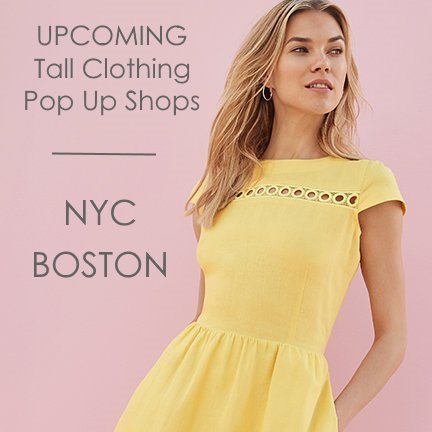 Long Tall Sally's 2018 spring season pop up shops are coming to an end. Ok, all at one time now..."Boooo!"
The last two shops will be in New York City this weekend and then Boston after that. I know a lot of tall ladies live in these two areas, so be sure to go out and get you some fabulous tall clothes for the spring and summer! Don't you just love getting to try on outfits in person?
For all the specifics:
NYC Pop Up Shop (April 28-29)
Boston Pop Up Shop (May 5-6)
If you don't live near NYC or Boston, you'll need to hop online. LTS has some wonderful new looks they just added. Check them out here
. Plus get Free Shipping on orders over $30!