Alloy Apparel Tall Denim Jacket Review:
A Classic Staple with Extra Long Sleeves
I've always wanted a tall denim jacket.  They're pretty much a classic.  Denim jackets have been around for a loooong time.  Celebrities wear them, my friends wear them, my daughters wear them, and, heck, even my mom wears them.  But, for some reason, and I'm not really sure why, I've never tried one out before.  Maybe it's because I didn't believe that the sleeves would actually be long enough.  Maybe it's because I thought it would be uncomfortable.  Maybe it's because I didn't think it was worth the price (you know, tall clothing can often be more expensive than regular size clothing).  Maybe it's all of the above.

But...look at this!

*Support TWR by using the links on this page to shop.  When you purchase, I receive a small commission (at no extra cost to you).  In this way, I can keep bringing you free, helpful, TALL content.  Thank you!*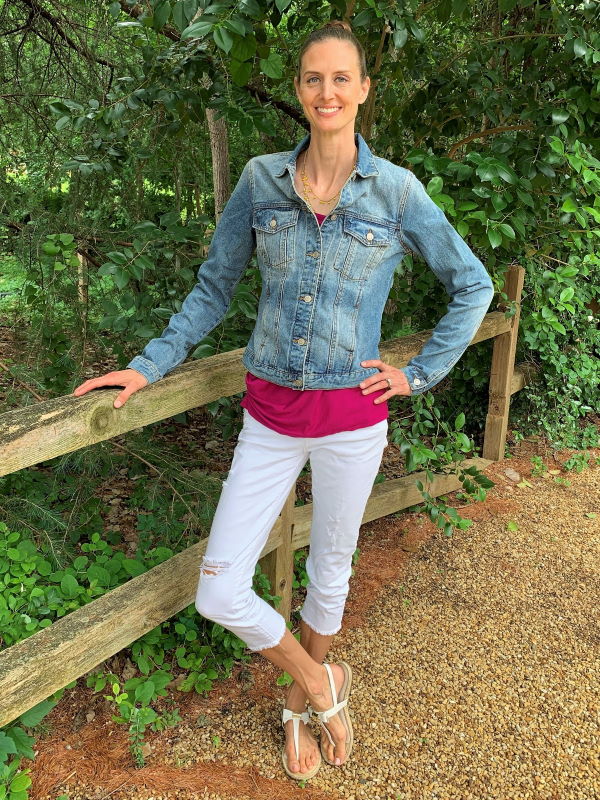 I have my very first tall denim jacket!

Alloy doesn't usually have very many jacket options, let alone denim jackets.  But, lo-and-behold, I came across their Tall Stretch Jean Jacket at a reasonable price and decided that it was time.  I'm so glad that I did because I. LOVE. IT.

Jean jackets are a timeless trend.  As fashion crazes come and go with the seasons, this denim look is a constant.  I can see why!  It's a nice, lightweight option for those summer evenings at the beach or for those cooler, spring and fall weather days.  It can also be paired with pretty much any outfit, whether it's with pants, shorts, skirts, or a dress.  I really like its versatility and flattering style.


Tall Stretch Jean Jacket

With the Alloy jacket in particular, it has a comfortable feel to it that I'm enjoying.  It's made of 70% cotton, 28% polyester, and has a slight bit of stretch with the 2% spandex.  As for the fit itself, it's tailored in the waist area at just the right spot for me.  The body length hits just at the top of my hips in the front.  In the back, it's slightly cropped for a more modern touch.  While this isn't technically considered a "crop" jacket, it is shorter in length than my other jackets.  But, that's how it's supposed to be and I think the tall sizing is on point!  For reference, I'm 6'1" and wearing a size tall small.  Here is a side and back view...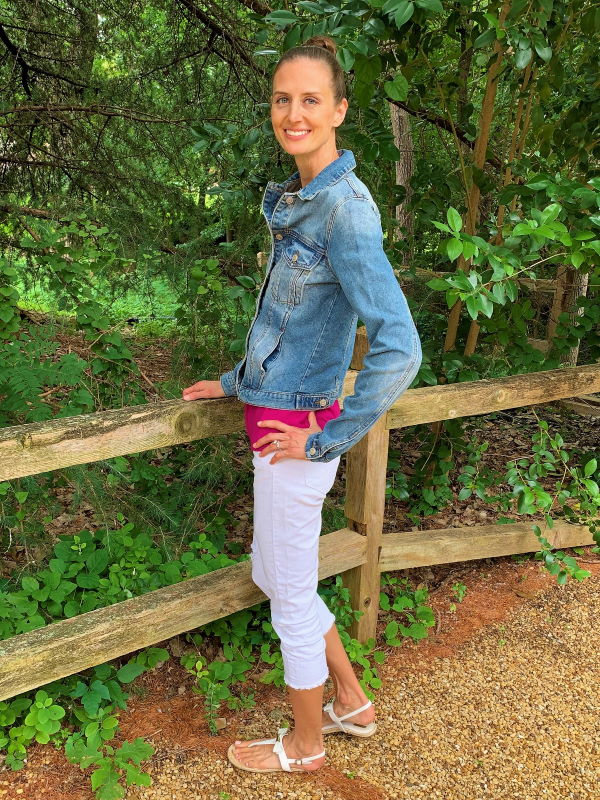 Tall Stretch Jean Jacket

And, check out the length in the arms!  A tall woman's dream!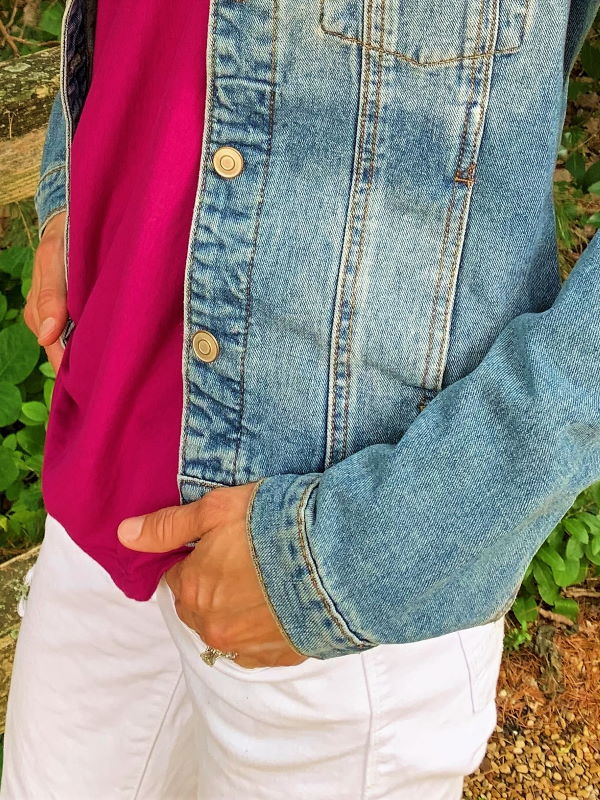 Other details about Alloy's Tall Stretch Jean Jacket:

Spread collar with six-button placket
Buttoned cuff on the sleeves
Button-flap patch pockets on the chest and slanted pockets in front
Seamed yoke
Contrast top-stitching
Light-wash denim color
So, my first outing in my new tall denim jacket?  To a movie, with my daughters...nothing fancy, but this jacket was the perfect accessory!


Tall Stretch Jean Jacket

I hope this review will encourage you to give tall denim jackets a try if you haven't already.  I'm glad I finally did.  This one is most definitely a keeper!  Here are a few more options to consider as well...

More Tall Denim Jacket Options:
If you get one, let me know in the comments below what you think of yours!


Please note: I bought this tall denim jacket myself and the opinions in this review are my own.


More tall clothing to discover:

---
---
Like This Page?

Your Comments!