Women's Tall Shapewear

I love my skinny jeans.  I really do.  I also love slim-fit tops and dresses because I feel good in them.  However, my search for tall shapewear to go underneath them has always come up empty-handed.  Nothing has ever been long enough.  Over the past few years as these specialty undergarments have performed their body-shaping, body-smoothing miracles on millions of other ladies, I've been left a bit jealous.  And, I'm not the only one.  Many of you have written in asking if I know of any retailers that sell tall body shapers.  It's been a struggle for sure.

*Support TWR by using the links on this page to shop.  When you purchase, I receive a small commission (at no extra cost to you).  In this way, I can keep bringing you free, helpful, TALL content.  Thank you!*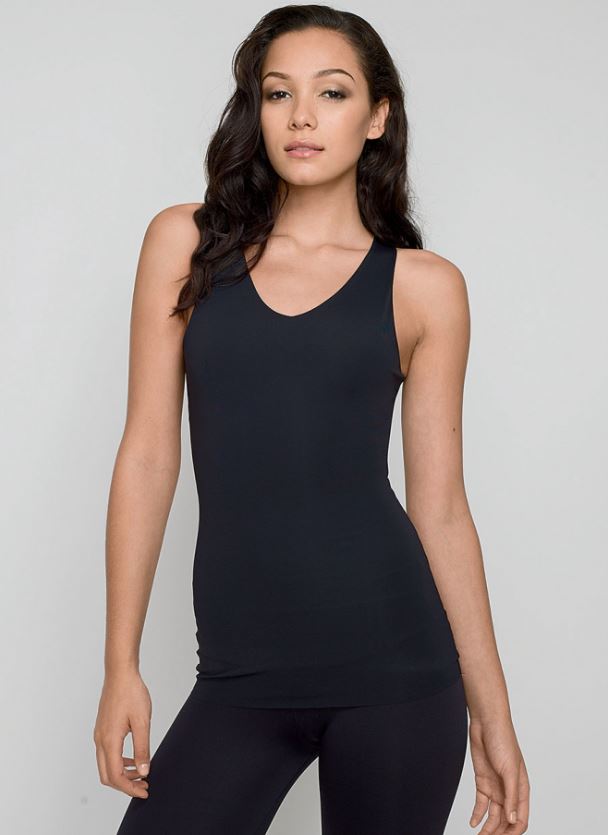 The 4-in-1 Shape Tank is no longer available.
But, it looks like we have our answer now!  Alloy Apparel has come out with a line of tall shapewear meant to cover long torsos and legs.  We finally have our little miracles, ladies!
Alloy's body shapers are designed to offer tall women coverage while smoothing out bumps and supporting our bodies when it's needed the most...under those tighter-fitting pieces.  They will also enhance your body shape, making you look slimmer while showing off the right kind of curves under your outfit.  And, one of the greatest things about shapewear is that it's all a big secret.  Body shapers covertly perform their duties while unbeknownst to all those tall admirers.  Gotta love it!
(Post update:  Alloy's shapewear category is no longer available...boo!  I'll be keeping an eye out and will make updates to this page if their shapewear line returns.)
How to Wear Tall Shapewear

It's important to wear the correct shaper piece to get the look you're going for.  Let me give you a few examples of what to wear and when...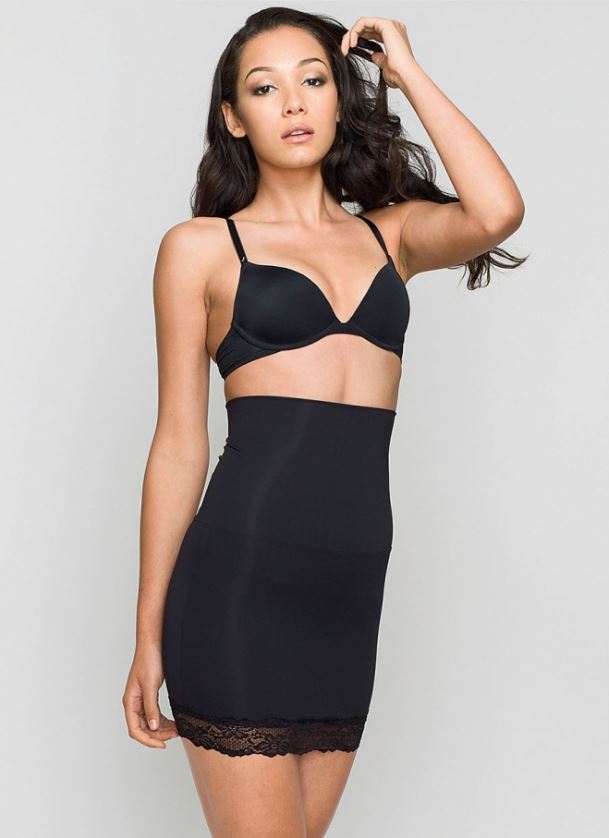 The Shape Half Slip is no longer available.
For a tight-fitting little black dress, you'll want to try Alloy's Shape Half Slip.  Designed for long torsos, this slip will cover your entire belly and hip area for smooth and seamless support.


The Shape Lace Tank is no longer available.
When you're wearing a fitted top and you need something to help smooth out your midsection and also cover your long torso, Alloy has a tall Shape Lace Tank that should do the trick.  It's perfect for layering and great under a sheer or lace top.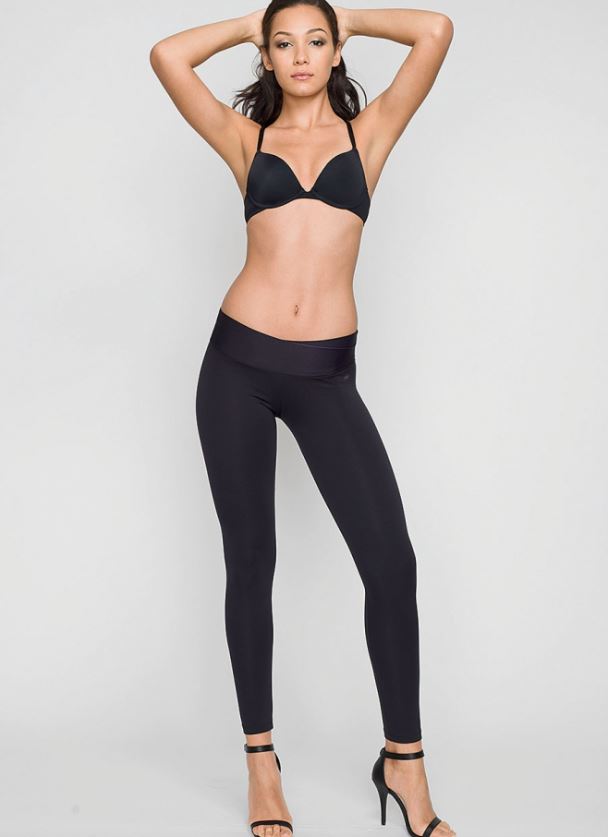 The Shape Crossover Waistband Legging is no longer available.
Under a short dress, tunic, or other long length top, you may want to wear a pair of leggings.  But instead of regular leggings, try Alloy's Shape Crossover Waistband Legging (see my review of these leggings here).  No one will know that it doubles as a shapewear piece, firming and toning from the waist down.  It comes in a 35" inseam, which is a very generous length for a legging.
All of Alloy's body shapers come in women's tall sizes S through XL.  Be sure to go with your usual size in order to give you the best appearance and the most comfort.

You can check out Alloy's tall shapewear collection here.  If you decide to try something out, let me know what you think!
(Post update:  Alloy's shapewear line has, unfortunately, been discontinued.  If their products come back, I will revise this page as soon as possible.)
More tall clothing to discover:
---
---
Like This Page?

Your Comments!