Tall Shapewear Leggings

Recently, Alloy Apparel released its new line of tall women's shapewear (if you missed my post on that awesome news, you can see it here).  In all the excitement of a brand new tall category being unveiled, I chose to try out a pair of their tall shapewear leggings.
(Post update:  Alloy's shapewear category is no longer available.  I'll be keeping an eye out and will make updates to this page if their shapewear line returns.)

*Support TWR by using the links on this page to shop.  When you purchase, I receive a small commission (at no extra cost to you).  In this way, I can keep bringing you free, helpful, TALL content.  Thank you!*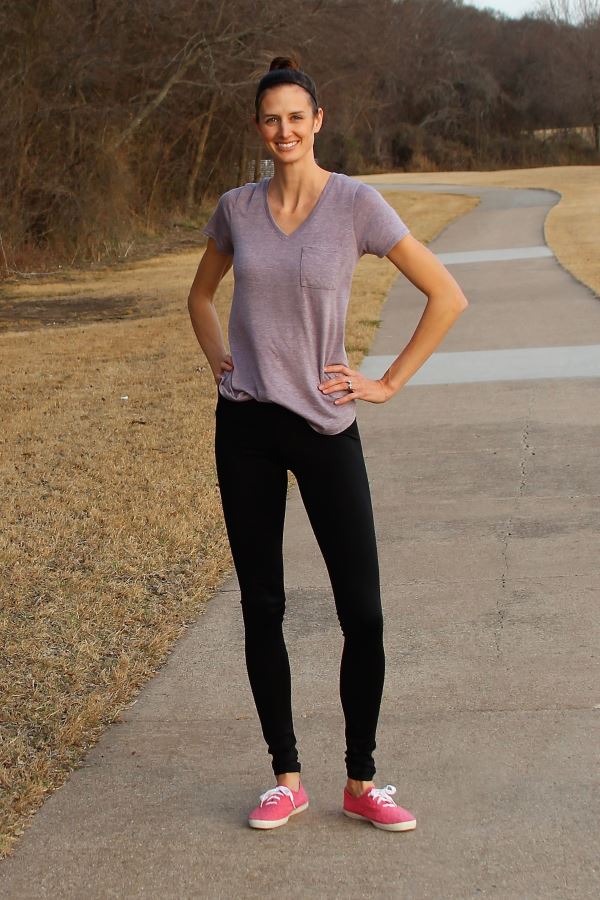 The Shape Crossover Waistband Legging is no longer available.

I'll admit, I haven't worn any kind of shapewear before.  But, ten months out from having my third baby (who wanted to be a part of the photo shoot!), I'd say Alloy's timing on tall body shapers is perfect.  I was really looking forward to trying their shaper leggings out and once I put them on, they certainly did not disappoint.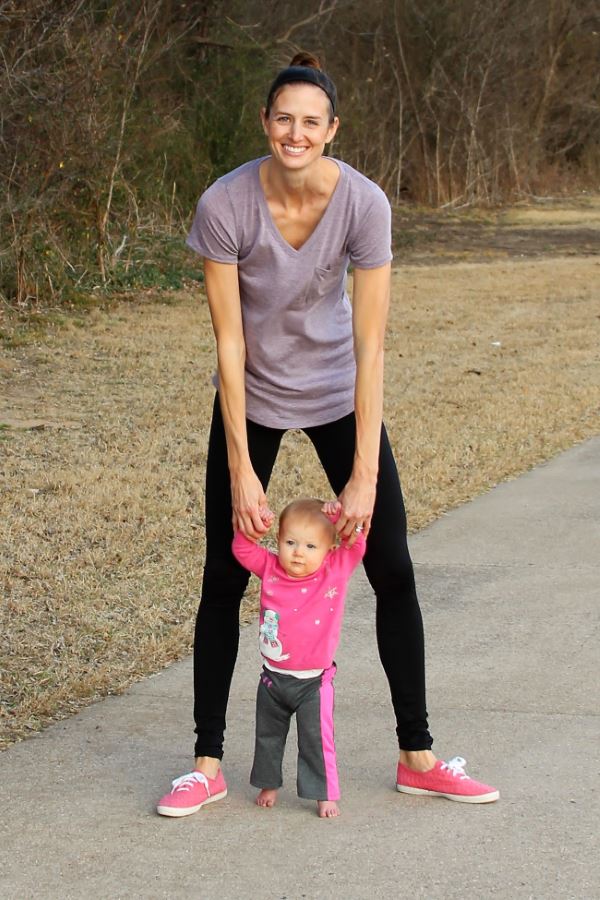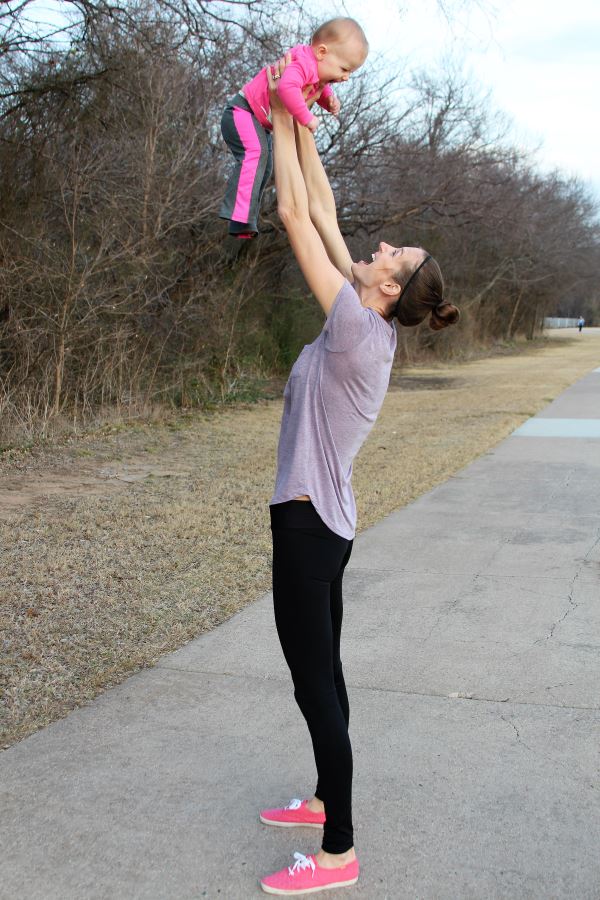 Honestly, I was a little worried that these leggings were going to be somewhat too tight and uncomfortable.  I had it in my mind that shapewear, in general, was like that.  But it is actually quite the opposite.  I love the way they feel!  They are snug enough to smooth and firm my legs, but are definitely not too constricting.  The material is my favorite part.  It is very soft and almost silk-like.  Super comfortable!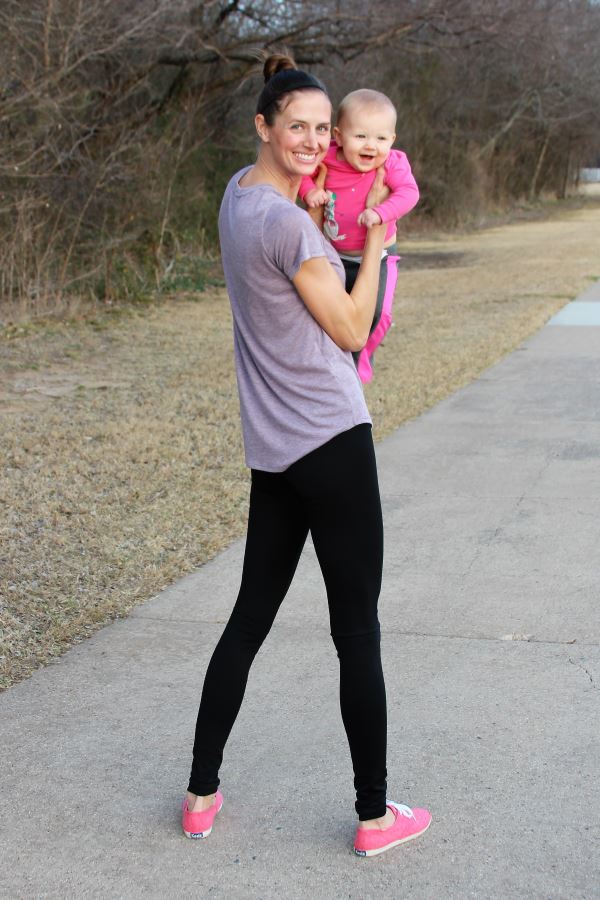 Now, I can't believe I'm about to say this, but these leggings are actually a little too long (gasp!).  Take a look at the bunching around my ankles in the picture below.  At 6'1", I usually wear a 35" inseam, which is what these say they are, but it looks like they run long.  I'd say even some of the tallest ladies out there could sport these at this length!  Exciting, right?!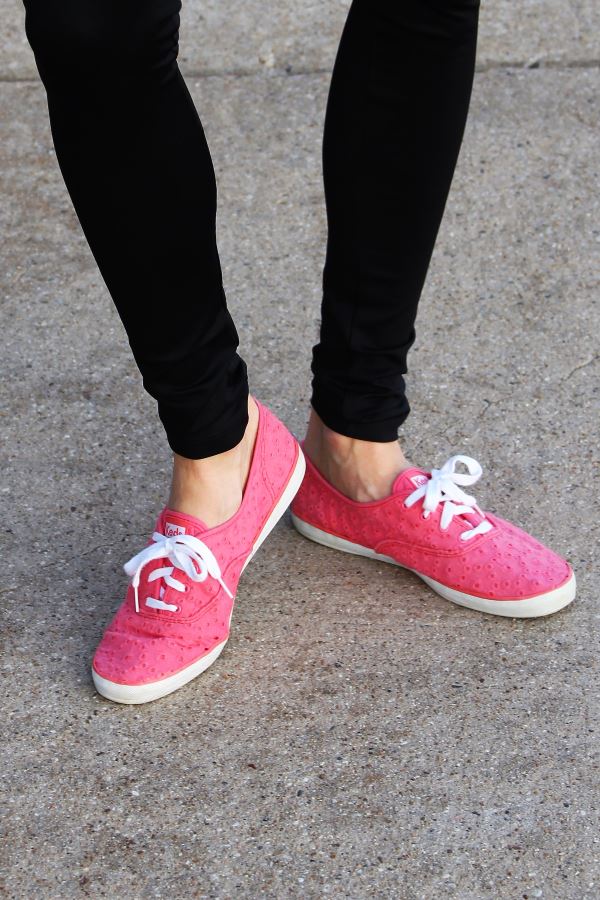 Here I am with a change of top.  This tunic is a bit more fitting and I really like how these shaper leggings stay smooth underneath.  They are actually performing double duty...working like a shapewear, functioning as a fashion piece.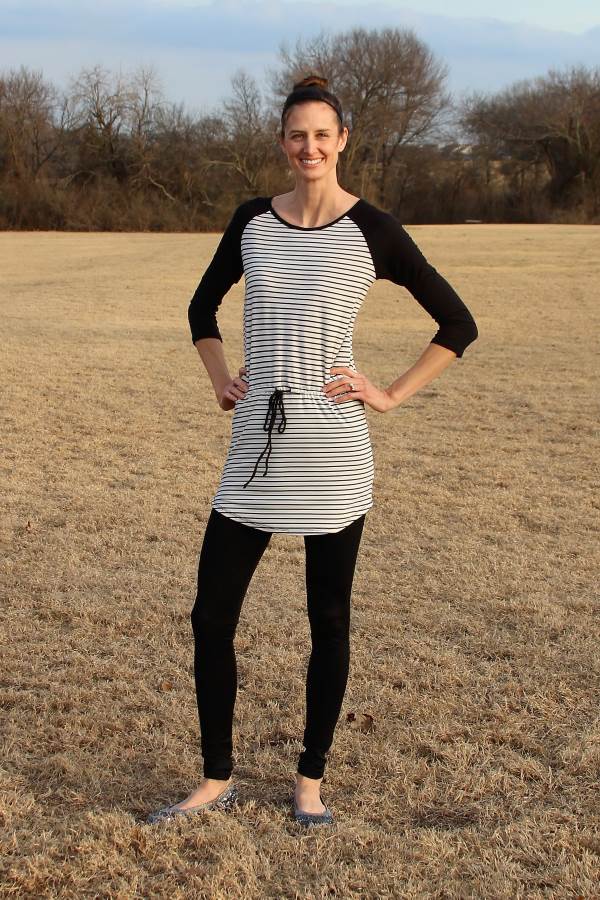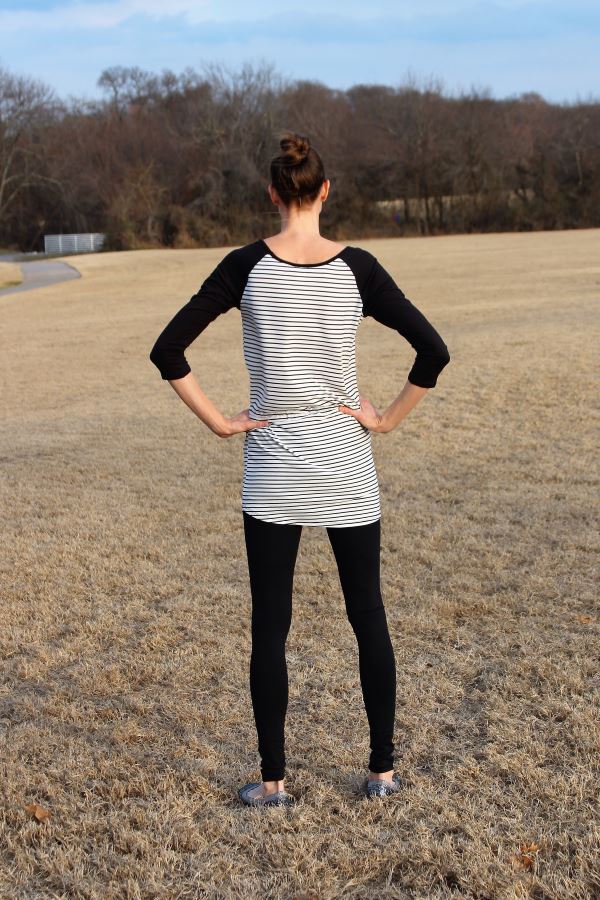 One thing to note, the Shape Crossover Waistband Legging is considered a mid-rise waist so if you want more coverage for your belly, you'll want to pair it with a shapewear top such as the Alloy 4-in-1 Shape Tank or the Alloy Shape Lace Tank (both no longer available...boo!).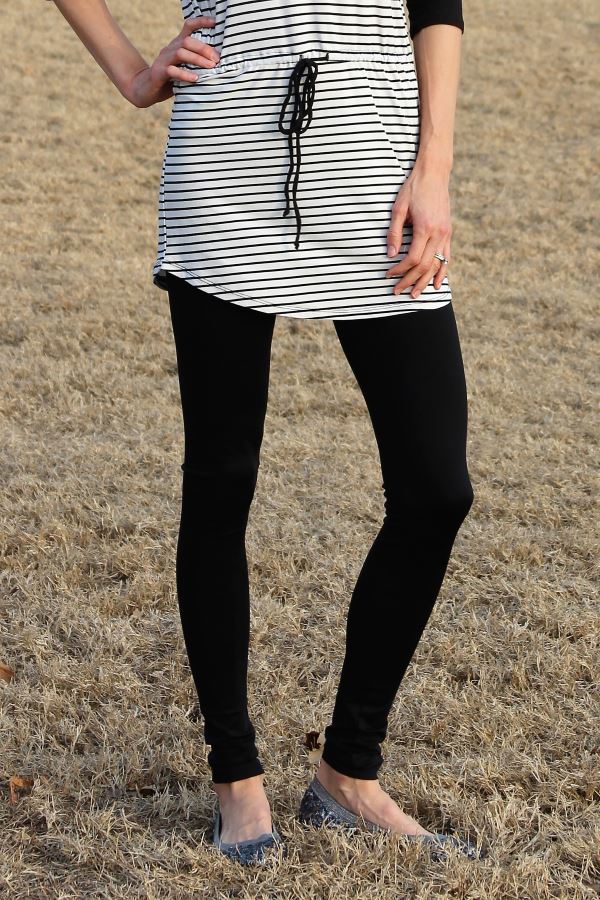 So, there you have it.  My first review on a tall shapewear piece.  I love these leggings and plan on wearing them often!

For reference, I am 6'1" and am wearing the Shape Crossover Waistband Legging in a size Tall Medium.


Please note: I received these leggings complimentary from Alloy Apparel, but the opinions in this review are my own.


More tall clothing to discover:

---
---
Like This Page?

Your Comments!