Alloy Apparel Tall Joggers Review:
Just the Comfort I Was Looking For

Aaaah, tall joggers.  My newfound love.
Being a mom of three has shifted my choice of everyday wear to one that is focused on comfort.  Don't get me wrong, I do feel great in my favorite pair of jeans and cutesy top, but when I have to go from playing dolls on the floor with a three year old to driving all around town running errands to cooking meals to sitting in the bleachers watching nine and seven year old soccer...well, I think you get where I'm going here.  Nothing beats a comfortable pair of joggers.

*Support TWR by using the links on this page to shop.  When you purchase, I receive a small commission (at no extra cost to you).  In this way, I can keep bringing you free, helpful, TALL content.  Thank you!*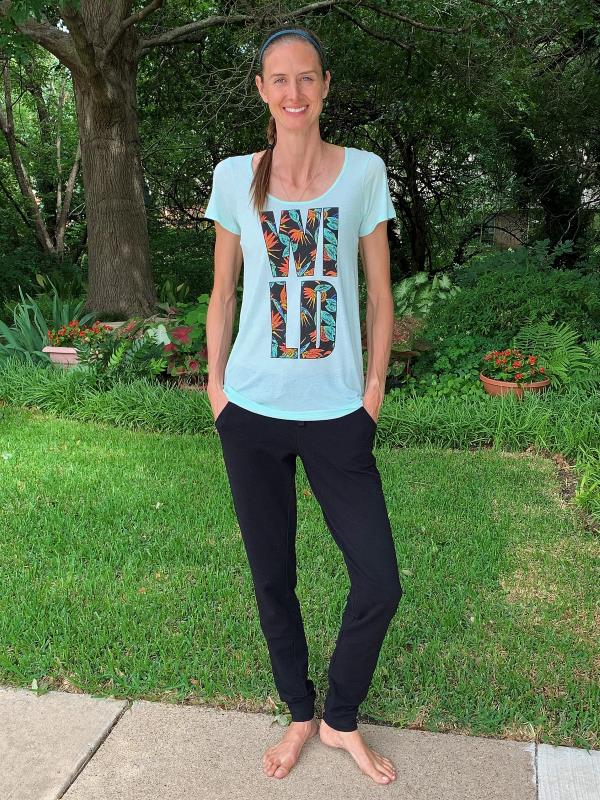 As fashion trends have taken on more of a simple, easy-to-wear style over the past decade, the popularity of jogger pants has skyrocketed!  No doubt, their comfort is the biggest appeal to me, but I also love that for many pairs, you can either dress them up or down depending on what you're going for at the time.

Recently, I bought a couple of pairs of Alloy Apparel's Tall French Terry Ultra Soft Joggers to try out for myself, one black and one gray.  For reference, I am 6'1" wearing a size small in both pairs.

I'm really enjoying these!  They are made of a soft, stretchy cotton fabric with an elastic waistband and drawstring ties.  They have two front pockets which, for me, definitely come in handy most days (ex. "Mommy, hold all these rocks I'm finding for my new rock collection!"  Sigh.)

Here is a side and back view of the black pair.  I'm a tall gal, but also very slim, so while these jogger sweatpants do have some room around the rear and thighs on me, they may offer more of a snugger fit on others.  Honestly, I wouldn't mind if they did have a trimmer fit on me, just to make them a little more stylish and a little less sweatpant-ish, but it is what it is and I'm perfectly fine with the extra room.
(Post update:  These particular joggers are no longer available, but check out Alloy for other jogger options)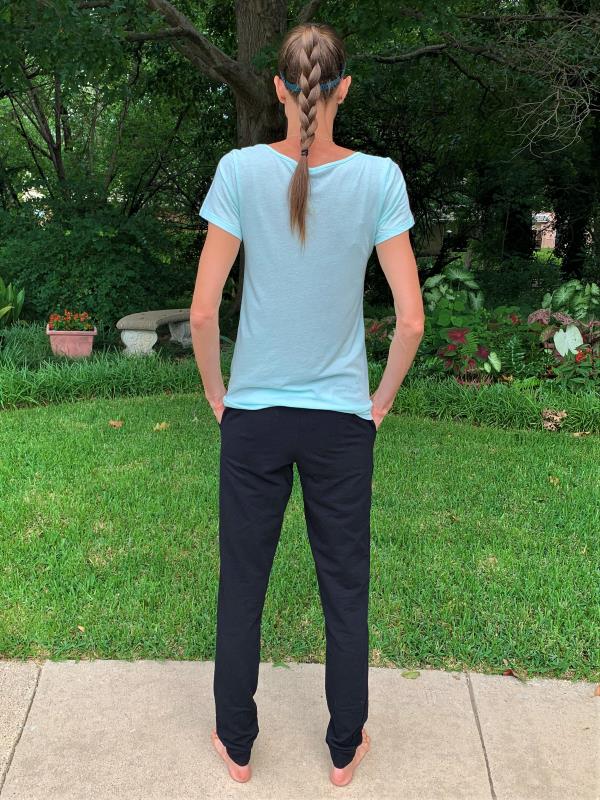 The French Terry Ultra Soft Jogger is sold old.
Find other jogger styles at Alloy Apparel.

Now, check out the length on these babies!  They come in a 37" inseam.  I usually opt for a 35" inseam, so there's a little bit of a bunching effect at the ankles (again, on me), but I'm definitely not going to complain about that!  In fact, I welcome the extra length!  I've been known to accidentally shrink a pair of pants or two by putting them in the dryer.  This gives me room for error.  ;)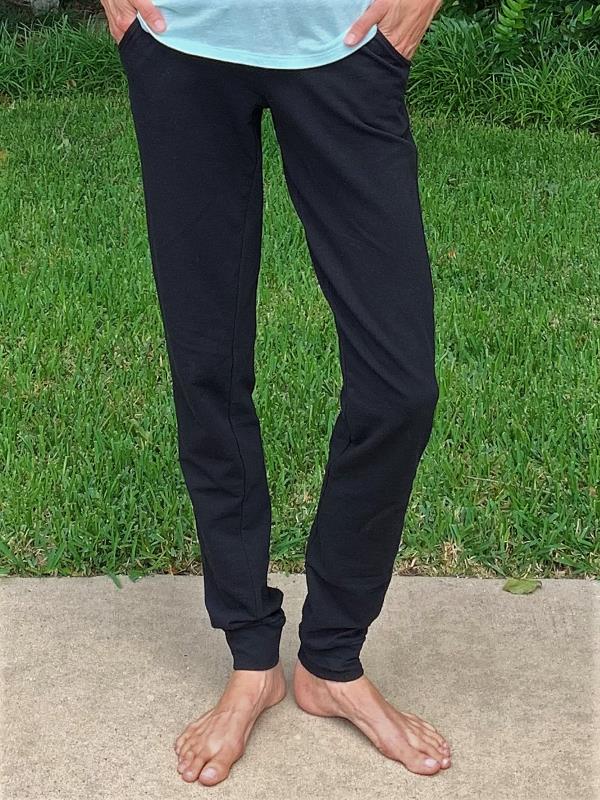 But, for those who are actually a 37" inseam, these joggers should be just the right length.  I'm even going to say that if you happen to have a 38" or 39" inseam, they may still work for you.  Joggers are like jeggings and skinny jeans where they don't have to touch the ankles to be the correct fit.

Sizing-wise, although I almost always wear a small, these are ever-so-slightly big in the waist.  I took advantage of the drawstring and then they fit just fine.

Here's a look at my gray pair...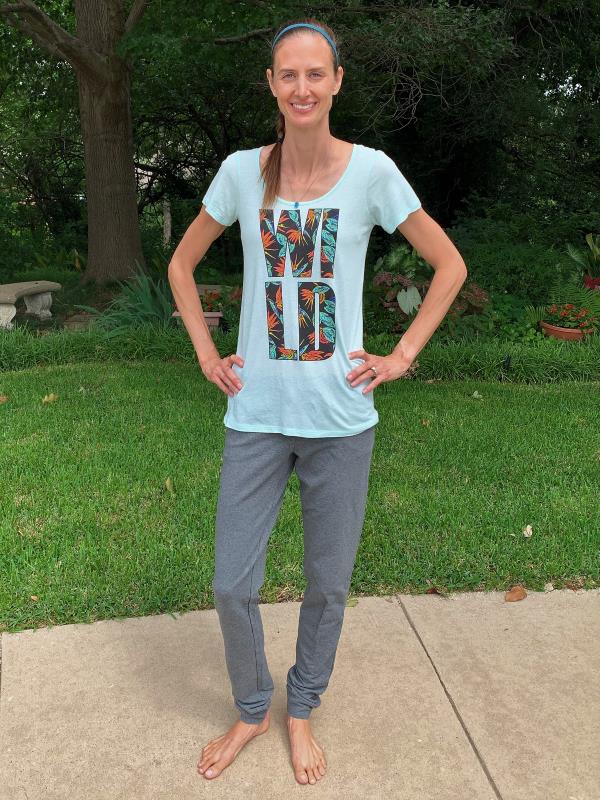 The French Terry Ultra Soft Jogger is sold old.
Find other jogger styles at Alloy Apparel.

Between the two pairs, I think I'll be able to dress up the black ones a bit more than the gray by pairing them with a cute shirt or tank top.  The gray pair is more of the standard sweatpant color so it's going to lean toward a casual look no matter what I wear on top.
 
Again, as a mom (and especially as a TALL mom), these joggers are greatness!  They give me the length and the comfort I'm always looking for in an everyday pant.

I know I've made it sound like I'm soooo busy (I am!), but some days I actually do get a chance to relax in my go-to relax clothes (gasp!)...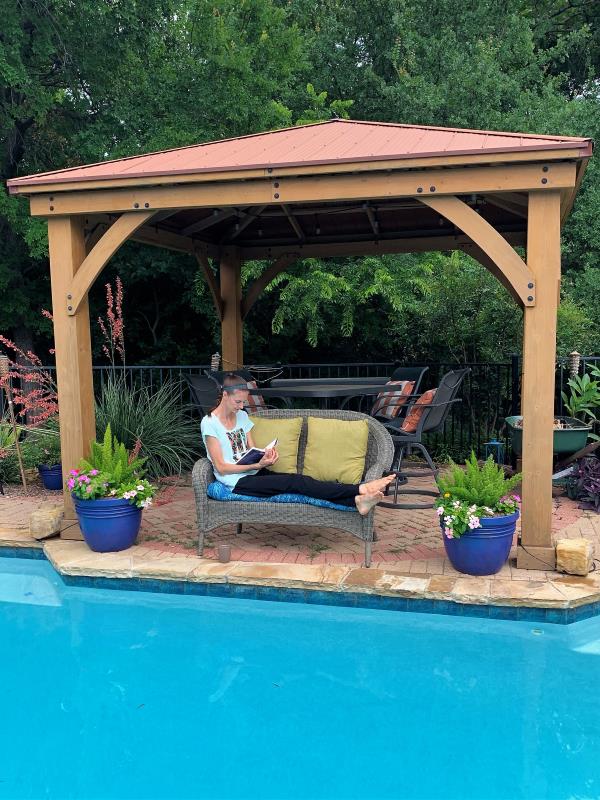 But most times it doesn't last long...haha!


The French Terry Ultra Soft Jogger is sold old.
Find other jogger styles at Alloy Apparel.

Well, at least she's cute.  :)

I hope you found this review helpful on your quest for tall joggers.   Here are a few more tall options I came across that you may love...

More Tall Jogger Options:

Snag yourself a pair or two and find yourself going about your day in comfy and fashionable style.  Can't beat that!


Please note: I bought these tall joggers myself and the opinions in this review are my own.


More tall clothing to discover:

---
---
Like This Page?

Your Comments!