Your Favorite Tall Women's Jeans

These long-legged celebrities have their favorite tall women's jeans...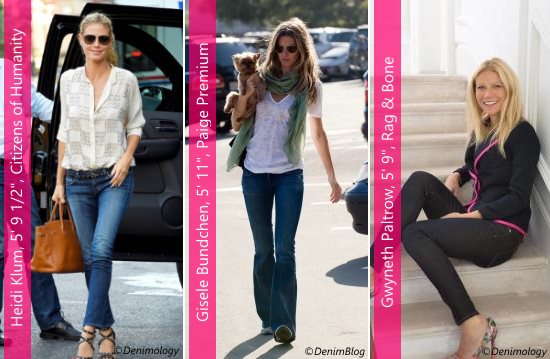 And, I have my favorite pair...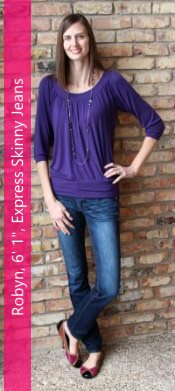 So, tell me...what's yours?!

I thought it might be fun to see what brands and styles of women's jeans are popular with the tall crowd.  I sure have my favorites and I know you do, too, but maybe by sharing with each other, we can find a few others to try out and love.

*Support TWR by using the links on this page to shop.  When you purchase, I receive a small commission (at no extra cost to you).  In this way, I can keep bringing you free, helpful, TALL content.  Thank you!*

Share Your Photo Here
Time to show off your favorite pair of tall jeans...
Feel free to be wearing your jeans in the picture, or if you'd rather not, you can simply take a picture of the the jeans themselves. Totally up to you. We just want to see the ones you love!

Note: If using a photo taken with your phone, resize it on your computer to make it smaller than 1 MB. Or, instead, email me the original photo along with 1.) your name, 2.) your height, and 3.) the brand of jeans to robyno(at)tall-women-resource.com.


Visitors Denim Favorites

Kacy, 6' 1"
Revolt Jeans from Alloy

Jill, 6' 0"
Gap Brand Sweetheart Jeans


Ashley, 5' 11"
Miss Me Jeans


Jenna, 5' 11"
Express Bootcut Jeans

Rebecca, 6' 2"
J.Crew Bootcut Jeans


Angela, 6' 0"
Pipers Closet Skinny Jeans


Kristin, 5' 9"
Lucky Brand Jeans


Christine, 6' 1"
Silver Suki Jeans from Buckle


Helen, 5' 10"
Levi's

More tall clothing to discover:
---
---
Like This Page?

Your Comments!