Tall Off-The-Shoulder Tops

Dare to bare.  Your shoulders that is.  Off-the-shoulder tops were a thing back in the 90's and have found a resurgence in popularity over this past year.  They seem to be everywhere these days.  And, now, even TALL open-shoulder tops can be found!

*Support TWR by using the links on this page to shop.  When you purchase, I receive a small commission (at no extra cost to you).  In this way, I can keep bringing you free, helpful, TALL content.  Thank you!*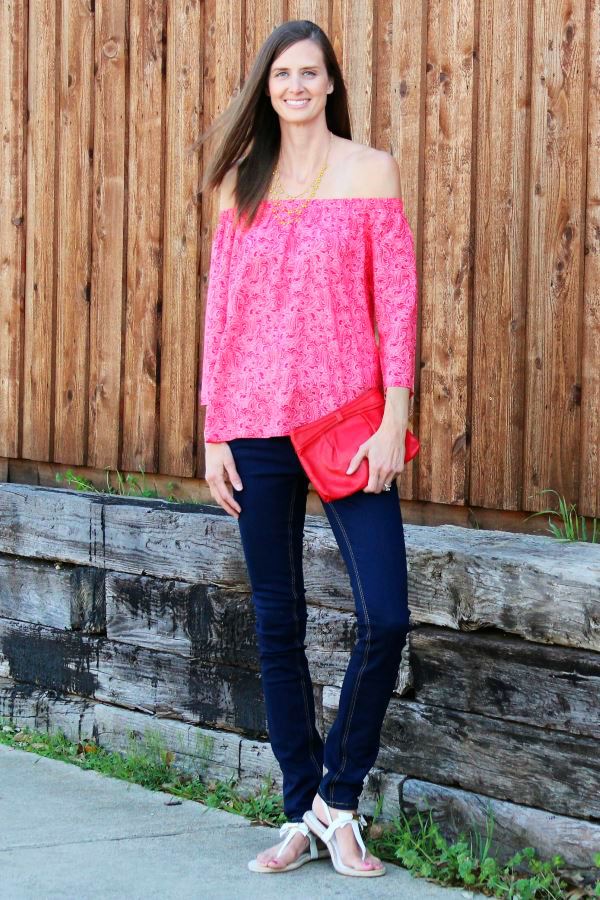 So, what do you think of the shoulder-baring trend?   I never indulged in the look back in the 90's, but I'm liking it now.  It's very feminine with just a tad of sexy, the perfect fashion combo I'd say.  You can show off a bit of skin without revealing too much.  It's an easy and subtle way to say to the world, "I'm feeling sexy and confident and I'm not afraid to show it!"

And, really, it's a fashion trend for any age, young and old.  Everyone's shoulders look great, they don't show off age, and they are just an attractive part of your body.  Why not let them peek out, right?



The off-shoulder trend has taken several different forms, from "beginner" to "advanced", and where you fall on the line depends on how much skin you want to show.  You have your cold-shoulder tops where holes are cut out to show the tops of the shoulders only (and sometimes the upper arms).  Then, you can take your skin-baring a little further with a one-shoulder piece.  And, finally, you can go all the way with an open-shoulder top and expose both beautiful shoulders as well as your collarbone.

Now, let's talk about what tall off-the-shoulder tops I'm wearing, starting with this lovely red number...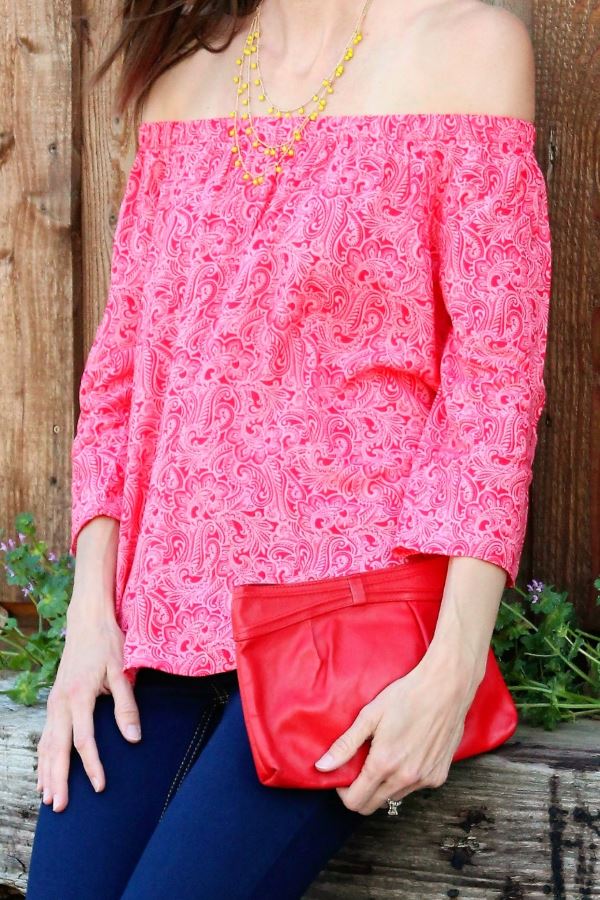 The Annalise Off-Shoulder Printed Blouse is sold out.
You may find similar styles at Alloy Apparel.

It was my first off-shoulder top to ever try on and I loved it immediately!  You're going to think I'm crazy here and you won't understand until you put on a shirt like this, but I instantly felt empowered.  My newly-exposed shoulders pulled back confidently and I'm pretty sure I stood a bit taller.

The elastic around the top of this blouse fit comfortably and stayed put when I moved around.  Of course, you can't raise your arms all the way up in the air with this type of top, but other than that, it's not restricting.  The material is soft and lightweight, but not see-through at all.  I like the multi-print pattern as well as the red color (it comes in blue, too).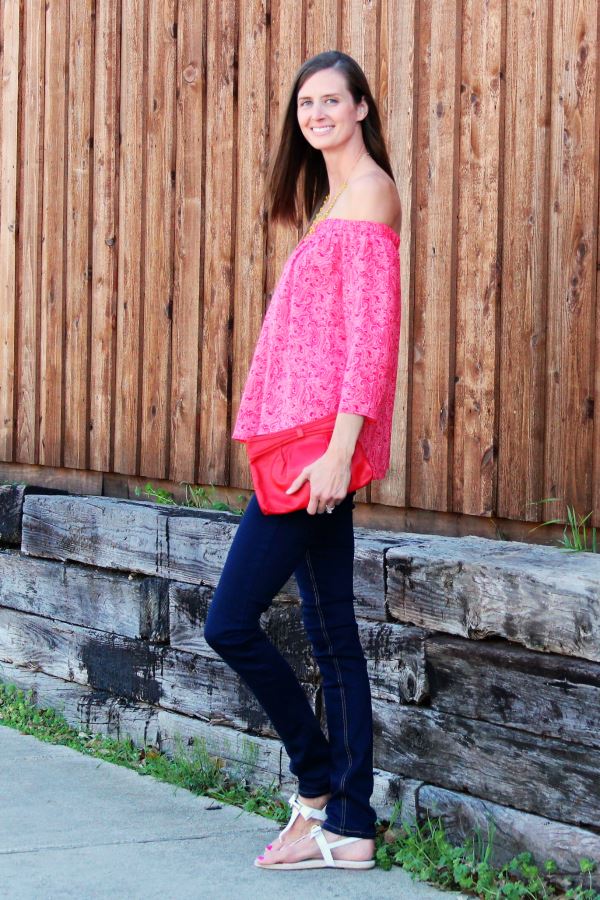 This shoulder-baring top will be good for the upcoming spring and summer season paired with jeans or denim shorts.  Here, I'm wearing it with a pair of dark blue stretch skinny jeans in a 35" inseam.  I like how the red of the shirt pops against the blue of the denim.  I slipped on some white sandals and a yellow multi-chained necklace, grabbed my red purse, and was good to go!  And, for what it's worth...my husband loved this outfit, too!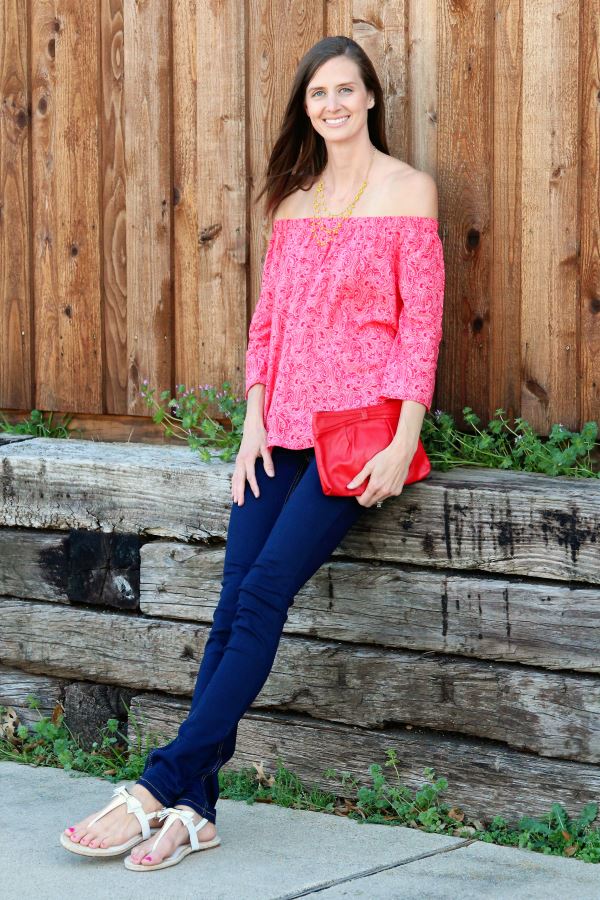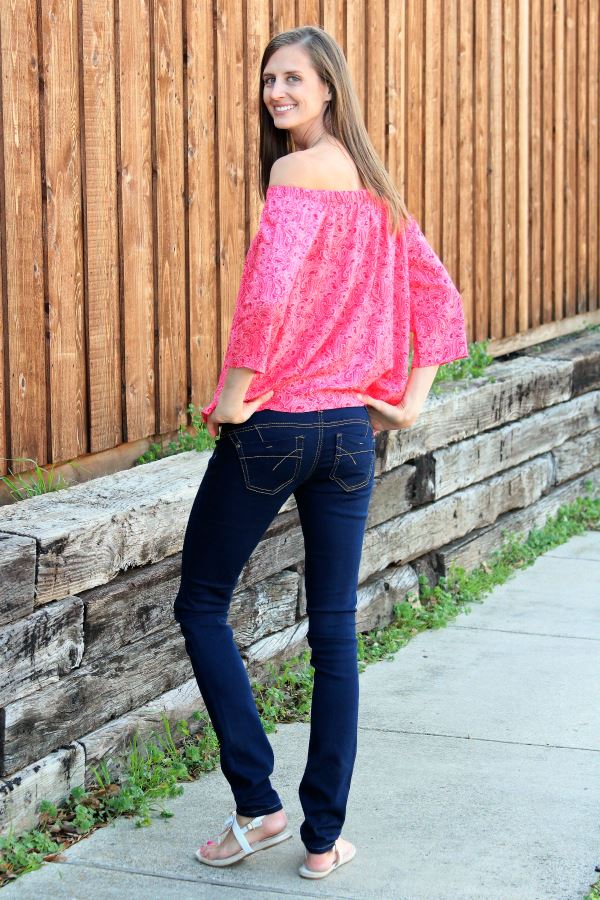 Tall Jeans: Emma Booty Enhancer Stretch Jeans

My other outfit choice was of the one-shoulder variety.  Or, at least that's how I wore it.  The band at the top is wide enough to expose both shoulders, but on this day, I decided to go with a slouchy one-shoulder style.  I felt pretty cozy.  Enough so that I pulled out a good book (#mombook) and a cup of coffee.


The Off-Shoulder Tunic Sweater is sold out.
You may find similar styles at Alloy Apparel.

And then my sweet dog showed up so I took in some snuggles with him.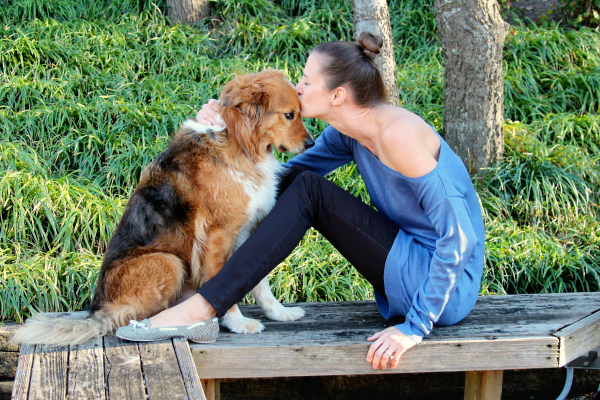 There is a lot to like about this off-the-shoulder sweater.  The material is soft, the arm length is perfectly long enough, the body is tunic-length, and the intentional oversized fit is comfortable.  It's great for a tall woman looking to try out the shoulder-baring trend.  I'm wearing the blue version but it also comes in four other colors.

I paired the sweater with this black skinny pant in a moto-inspired silhouette.  I thought the detailed ribbing along the thigh was a cool feature.  The waist was a little big, even though I'm wearing my normal size, but the pants fit everywhere else.  Next time, I'll just throw on a belt.  These moto pants come in three different colors and in 35" and 37" inseams.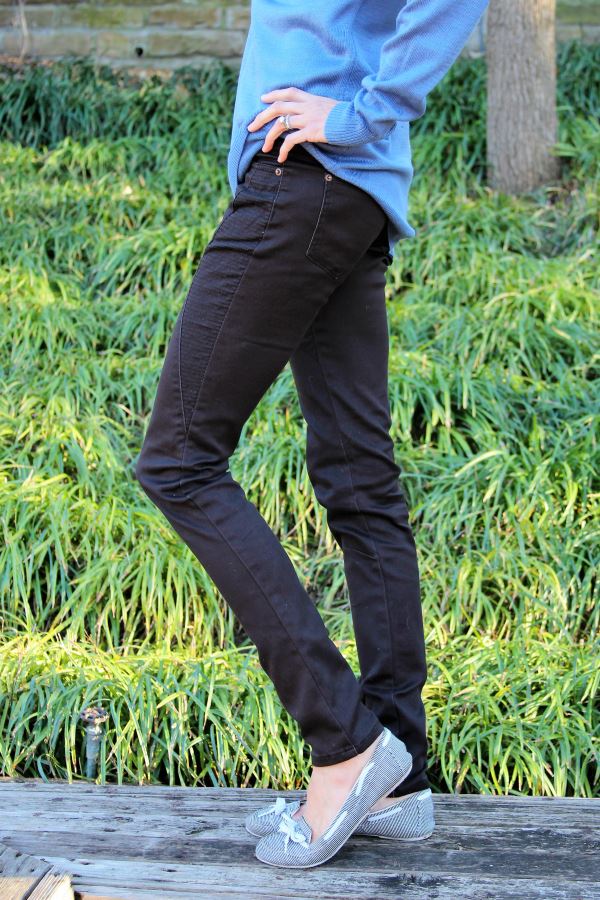 The Moto Skinny Pant is sold out.
Find similar styles at Alloy Apparel.

What do you think of off-the-shoulder tops, now?  It's definitely doable, right?  If you haven't dared to bare yet, go for it.  I'm telling you, it's empowering...sexy...and fun!

For reference, I am 6'1" wearing a size Tall Small in both tops and a size 7 in both pants with a 35" inseam.


Please note: I received these items complimentary from Alloy Apparel, but the opinions in this review are my own.


More tall clothing to discover:

---
---
Like This Page?

Your Comments!