Pure White Out:
A Tall Girl's Guide to All-White Outfits
If you're itching to try out an all-white outfit, you couldn't have timed it better. Monochrome is currently right on trend and likely to stick around for a while, and taller women are extremely well suited for the look.
Keep reading to find out how to best wear it.

*Support TWR by using the links on this page to shop.  When you purchase, I receive a small commission (at no extra cost to you).  In this way, I can keep bringing you free, helpful, TALL content.  Thank you!*

How to Wear a Tall All-White Outfit
The first thing to note is that wearing all white – or any single color – is a bold move. If you stand close to (or even over) six foot tall, you're probably very used to attracting attention anyway but expect even more when you're wearing a striking white number.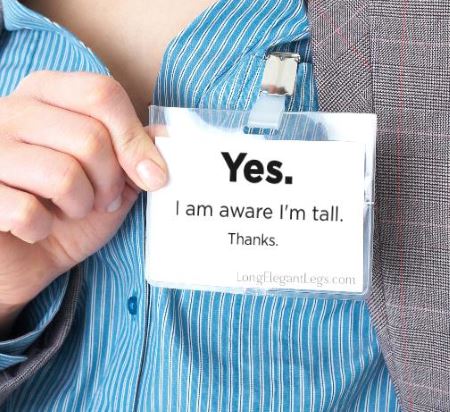 The solution? Well, there really isn't one, except for wearing it unapologetically and with brazen confidence. Wear that look like you invented and own it, and enjoy the admiring glances!

Creating Shape and Structure
When you're wearing all one color, it's vital to pay extra attention to the overall shape of the outfit to avoid it appearing formless.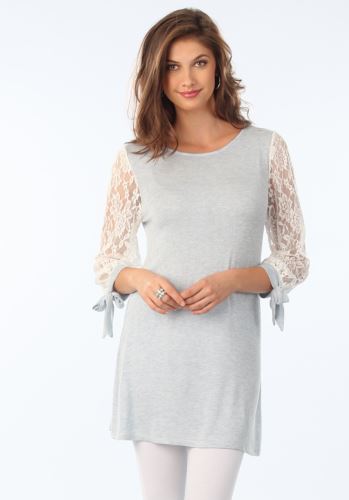 Find white outfits at Gap, for one.
How best to achieve this depends a lot on your figure (and naturally you'll want to dress your height as standard). But a good rule of thumb is to mix form-fitting garments with those that are slightly looser. Layering is a great way to achieve this, as is mixing different fabric textures to differentiate between each item making up the outfit.

And just as there are plenty of textures to choose from, it's important to recognize that...

White Isn't Always Just White
Although the term 'monochrome' suggests an entirely uniform hue across the entire outfit, remember that there are more shades of white under the sun than I could possibly list here: ivory, cream, bone, dove, ecru, et cetera.

Find shades of white at Gap.
A monochrome outfit shouldn't be seen as a restriction; there's nothing wrong with throwing in the odd shade of peach or duck egg blue to compliment the ensemble, and contrasting black accessories look killer alongside a mostly white outfit.

Just be mindful that some shades of white can make others look dull, so a bit of experimentation may be necessary (isn't that half the fun?).

Show Off Those Pins
Be sure to capitalize on your assets, too! By that, I'm referring to your lusciously long legs. Your choice of shoe will stand out even more with an all-white outfit, so draw attention downwards with your best pair.

If wearing tall-fit capris or something that exposes your leg, consider adding just a touch of fake tan to create a nice contrast between your skin and the white material.

White Summer Outfit, Color Me Courtney
Another plus side to going white is that pretty much any pair of shoes will work, from something as casual as a pair of Converse to a showy gold sandal.

Pristine Perfect
Even the tiniest of stains and blemishes are going to stand out like a neon sign on a white outfit, so make sure you keep it pristine (and use whitening agent in your laundry to help your white garments stay that way).

There's also something to be said of preventing stains in the first place. Personally speaking, my tipple of choice is red wine and I tend to walk like a newborn giraffe when I've had a couple of glasses. As you can imagine, this is a terrible combination when wearing white, so it's a good idea to consider the event first and foremost – preventing stains is way more preferable than having to remove them!

Now, Over to You

Got any tall tips to share with the community? Let us know in the comments below, and feel free to share your outfit creations.

Monochrome really is a trend anyone can pull off. The only danger with wearing all-white on the East Coast, I would think, is that it can render your completely invisible during the winter.  :)


More tall clothing to discover:

---
---
Like This Page?

Your Comments!