Memorial Day Sales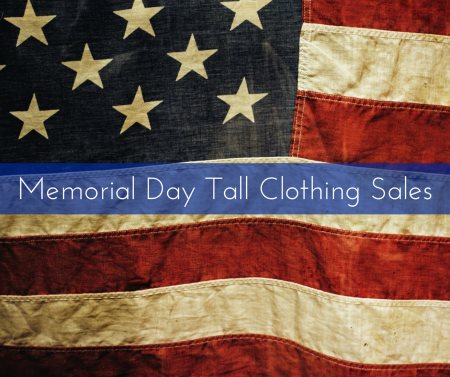 Before I get into the sales, I first want to say a great big THANK YOU to all the brave men and women who have sacrificed their lives to bring peace and protection to our country. And, while this is a national day of remembrance in the U.S., there are many fighting for peace all over the world and deserve appreciation as well. So, thank you.
In honor of Memorial Day, many retailers traditionally offer discounts and sales online and in stores. If you're looking to add to your summer collection, now would be a great time to do that...and, snag a nice bargain along the way.
For the complete list of tall clothing Memorial Day promotions, visit my Tall Clothing Sales page. Enjoy!